Which are the popular entertainment portals or news sites in Malaysia? Targeting Malay Millennials or 'Malaynnials', Astro Gempak is the most visited entertainment website in Malaysia.
In fact, Gempak is the most visited digital publisher in Malaysia, right after general news sites like Malaysiakini, The Star, Malay Mail, etc. Entertainment sells, period.
If you don't already know, Gempak has consolidated a couple of media brands under its portal, namely Rojak Daily, Drebar, Chingu 친구, etc.
We are not too sure whether it is a good idea to combine various vertical brands under one portal, the individual brands will lose some leverage but yes, the website visits are consolidated.
At the time of writing, Drebar – the automotive media brand, seems to be no longer active since November 2021. Competition is stiff though with these automotive media brands around.
Nevertheless, Astro is going strong in the entertainment segment as another two Chinese media brands – XUAN (includes XUAN Play, XUAN TV) and GOXUAN are also in the top 10 list.
Competing big media groups are not going to give this segment to Astro on a plate, with mStar (by Star Media Group) and OHBULAN! (by Rev Media) ranked 4th and 5th respectively.
Is any media conglomerate considering independently-owned entertainment media like ROTIKAYA (2nd, with the most FB followers too) and Oh My Media (6th) to give Astro a run for their money?
Here are the top 10 most popular entertainment websites in Malaysia, scroll down towards the end of this article for rankings by Facebook followers, Instagram followers, YouTube subscribers.
You can also browse online advertising solutions by entertainment publishers here and shortlist the right ones for your brand.
Gempak, dalang dunia hiburan di Nusantara! Semua cerita gossip artis & berita hiburan terkini, terhangat, terhebat!
Gaya Hidup Terkini.
Astro旗下网络媒体 —— XUAN让你掌握最新娱乐和生活资讯~!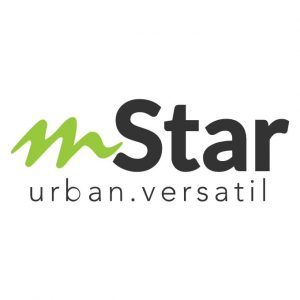 Portal mStar yang diperkenalkan pada Ogos 2005 menyediakan pelbagai kandungan bersesuaian dengan kehendak orang muda. Dari hiburan, lifestyle, sukan, mitseri dan viral… semua ada.
OHBULAN! is Malaysia's leading socialtainment site that publishes content revolving around entertainment, lifestyle and viral news sourced from social media.
Satu dos OH MY MEDIA untuk kekal ceria sepanjang sehari.
Gosip Artis Malaysia Terkini, secara berhemah!
Malaysia's live-wire for the latest news, trends, and entertainment is finally here. We are your calendar, your grapevine, your comic relief, your post-event coverage, and your celebrity stalker.
Portal hiburan Malaysia yang memaparkan berita terkini, gosip dan wawancara eksklusif dari industri hiburan tanah air.
专属00后的Channel,潮流娱乐内容、最Hit中文和Kpop 音乐及精彩 Video 都在GOXUAN, Follow 我们追踪更多娱乐、资讯、美食 等等!
Top 10 entertainment Facebook pages in Malaysia
Top 10 entertainment Instagram accounts in Malaysia
Top 10 entertainment YouTube channels in Malaysia
Note: All data above is compiled in February 2022, with website visits data reported by SimilarWeb for the month of January 2022.