Hello Advertiser Person!
You're probably here because one of your friends shared one of our articles on your feed, and you're wondering if you can get the same sorta traction for your brand. Here at CILISOS, we pride ourselves at making everyday things more interesting for our readers, and that includes brands 
Since CILISOS started in May 2014, we've garnered quite a following.
Our pages reach an estimated 400,000 Malaysians a month, generating up to 700,000 pageviews. If you'd like to view this month's traffic, please visit SimilarWeb, which is tied to our Google Analytics.
Our readers are primarily from urban areas like KL, PJ, JB and Penang.
They spend up to 4-5 minutes an article, even on sponsored content 

To help brands leverage on our reach…
We offer standard Banners such as these…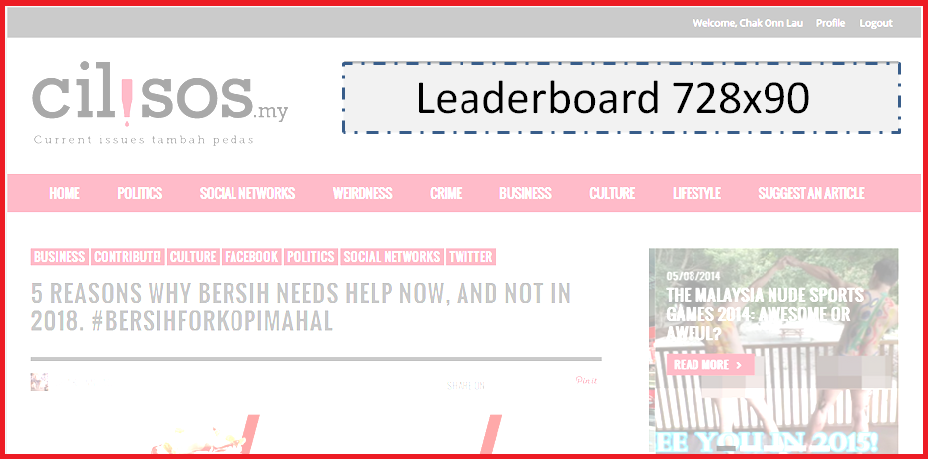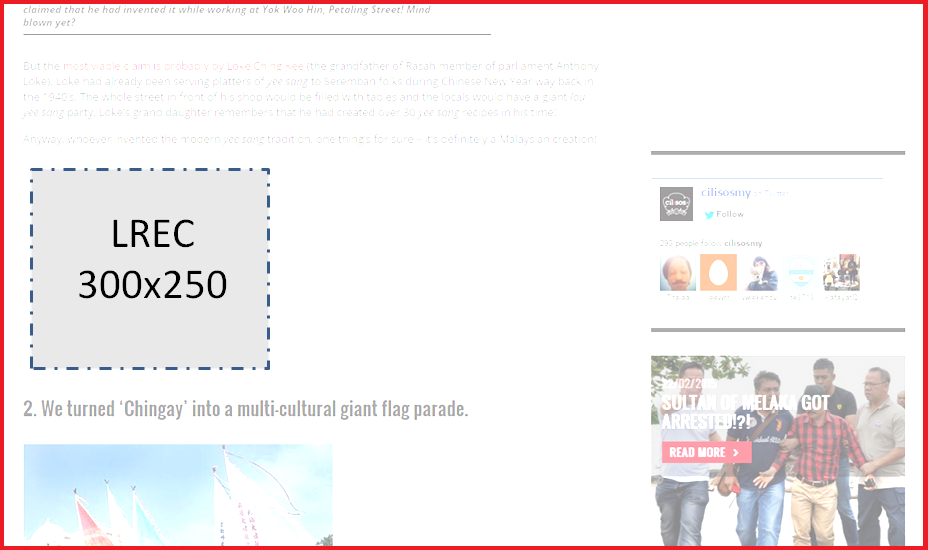 with coverage on Mobile as well as Desktop versions of our site…
… as well as Sponsored Content such as this…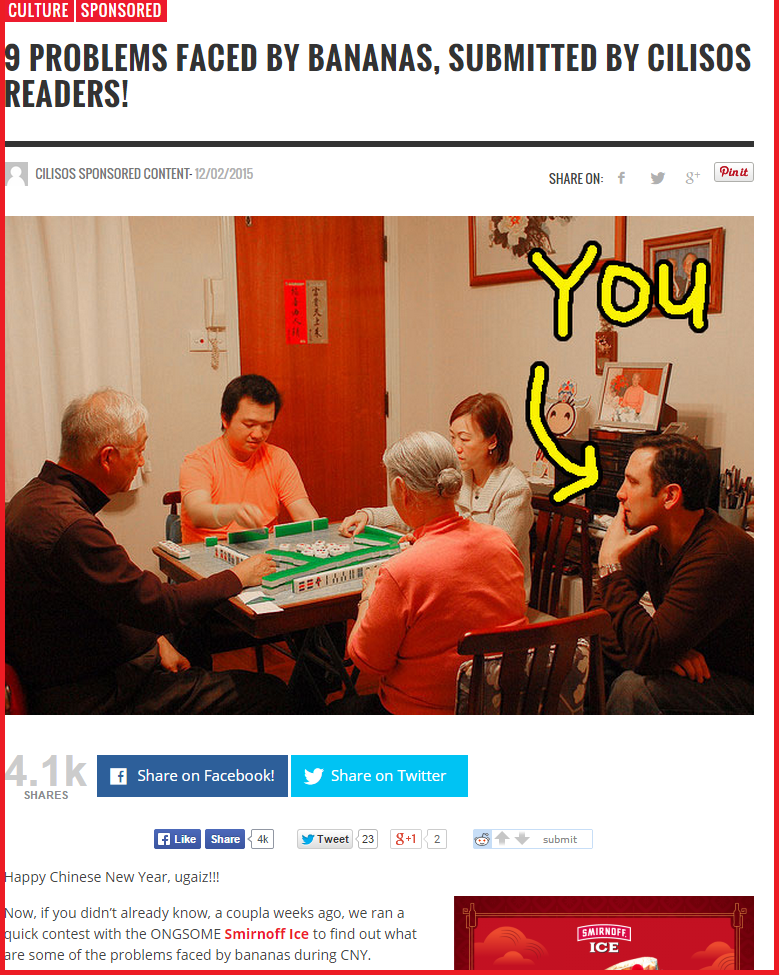 …with most campaigns typically consisting of a mixture of the two.
Here at CILISOS, we believe in Win-Win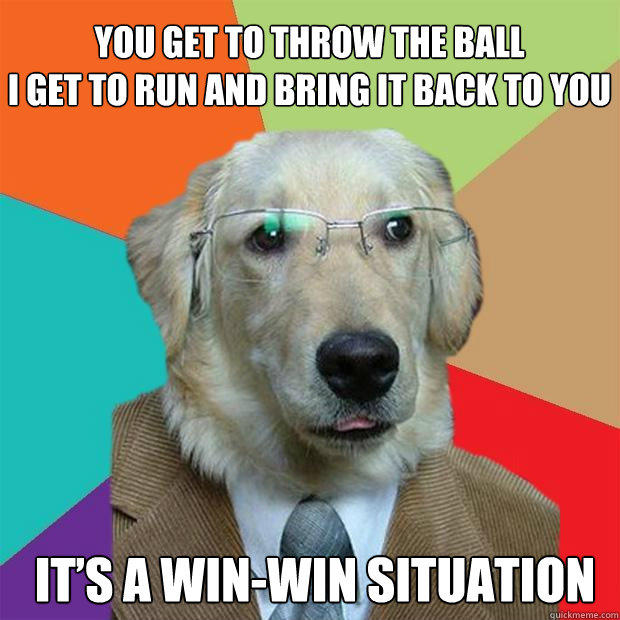 We don't view advertising as a dirty thing that needs to make us money. We firmly believe that with the correct working attitude (from advertiser, readers, as well as ourselves), we can make your marketing objectives fun, interesting and even educational for our readers.
If you'd like to check out what we've done for our clients, click here.
Specification:
CILISOS Sponsored Content
| | |
| --- | --- |
| Ad Format | |
| Audience | |
| Language | |
Shipping Policy
Please order at least 14 days from your planned publishing date. You will be contacted within 3 working days after the payment is made for necessary arrangements.
Refund Policy
No refund either in partial or full after the payment is made unless agreed by the seller.
General Inquiries
There are no inquiries yet.
Store
Top Publishers by Category
Popular All Time

Popular This Month
CILISOS Sponsored Content